French title : "La Grande Bauche"
It was first the angle of the roof that appeared to me. The slate-colored house stood out against the pale sky and gave off an indefinable impression of unease. I continued to climb the hard path to the top, and then I could see the manor of La Grande Bauche standing before me in all its sadness.
A manor house seems to carry the malaise of a family going back several generations.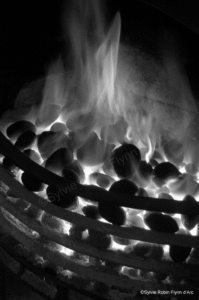 The manor of La Grande Bauche is completely surrounded by swamps, in an area where there is a lot of rain and fog.
Claude de la Passerelle follows the death of his aunt who was known to have been particularly bad throughout her life. It's in this context that he invites his closest friends and cousins to spend a few days in the family home.
This house is indeed peculiar, and despite her death, the bitter aunt remains omnipresent. She converts her wealth into gold coins and decides to hide them in a secret place in the house. As indicated in her will, it will be the one of the heirs who will discover it who will be able to dispose of it.
Unsolved murders follow, and everyone is scared. But that's not all! Arrows come out of the paintings, knives from the ceiling and the walls make noise… We hear footsteps, as if someone was having fun crossing them.
This is how our characters will discover the existence of a house parallel to the manor of La Grande Bauche. All we have to do is find the codes to get there. This manor is full of secret passages from which it's difficult to get out.
The treasure may be there, but will greed get the better of our protagonists? What will be the priority? Finding the treasure or the murderer?
That said, the risk of being murdered in turn remains …
---
Previous publication : "On lui a fait mal – Romans Policiers", Fleuve Noir, " Super-Poche ", 1996, 713 p.
Novel published in French only