French title : "Le Murmure des dieux"
The giant tree shuddered under the blows of the axe. Next to the vegetable behemoth, the dark-skinned men, glistening with sweat, looked like moving miniatures. The steel had carved a wound around the trunk that was like a mouth ready to bite, and from this mouth the generous sap flowed like saliva. But the rooted monster refused to die. Until the moment when his generous heart was finally reached. It swayed slowly, bent its beautiful green hair back and forth, and then, with a sinister creak like a rattle, lay on the ground awaiting the dry death.

The great forest mourned. The most fantastic noises began to spread: the God-Tree had been killed.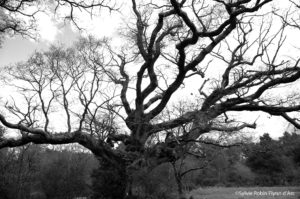 Eudes, a young French engineer, arrives in MANAUS to work for a crooked director of a precious wood company.
This man proposes him an expedition of several months in the Amazonian forest that he'll finally be forced to accept.
Francisco, in search of an archaeological treasure in the heart of the green world, proposes to Eudes to accompany him.
Going from civilized areas to the most hostile nature, Eudes and Francisco will not stop fighting with the external elements but also with themselves in order to survive.
This is how Michel transports us to the heart of the Amazonian forest, its nature, and above all, its magic, omnipresent in the beliefs of the XAVANTES tribes.
The whisper of the gods is an ode to the Amazon, a text of pure beauty that leaves room for all forms of magic in our real world.
---
RECENT PUBLICATIONS :
"Le cycle de la Montagne Morte de la Vie", Fleuve Noir, Super-Poche, 1996, 704 p.
Publishers : Fleuve Noir Editions, La Table Ronde (Gallimard)
Novel published in French only
---
LITERARY CRITICISM :
"The Whisper of Gods is a gripping novel that does not let go of its reader and plunges him into the heart of the universe of Michel Bernanos: this universe, born of the Brazilian experience of the author, with nature as the main character, a nature in front of which man seems to have lost his innocence." Roger Bichelberger, Le Républicain Lorrain
"If the whisper of gods can be qualified as a fantastic novel […], it is also, it is first of all a perfect adventure story, as one finds not only in literature, but also in comics and cinema. Halfway between "Broken Ear" and "Raiders of the Lost Ark", it respects all the codes of the genre: False leads, pitfalls, laughter and tears, cold sweat and disorientation, twists and turns… The Whisper of Gods would also make an extraordinary film." Sébastien Lapaque, 2021