French title : "La neige qui tue
A distant music in a black tunnel… Meadows where the grass is blue… A light that seems green… And then suddenly, an excruciating pain rising from the depths of her being… A stream of hot breath with the bland taste of blood…

She still breathes. People talk, people live around her, but she knows that she is not quite with them anymore. The fear of the pain that remains there, lurking in the depths of herself, ready to rise again, pursues her in the middle of her dreams. She vomits sour bile like death […].

She will scream, she screams! But no matter how much she screams her suffering, no one will give her the white powder that would make her ride her superb golden steed.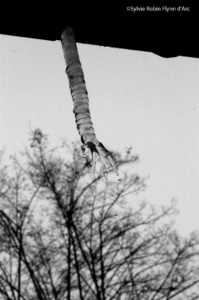 Lorris, police inspector, witnesses the death of his sister following an overdose of cocaine caused by the horrible Tinant, big Barron of a drug cartel from the underworld of Brazil.
So he decides to take a few days off to go to Brazil. He's going to chase him, he's going to get him!
However, not being able to avoid collateral damage, he will find himself wanted by the police.
Commissioner Bornand investigates, but one detail disturbs him: this man's way of doing things does not correspond to the personality of his friend Lorris. Yet, he looks like him in every way.
Is it really Lorris? Will this mysterious man be able to avenge the murder of the young girl before the police find him?
---
Previous publication : "On lui a fait mal – Romans Policiers", Fleuve Noir, " Super-Poche ", 1996, 713 p.
Novel published in French only